PhiBrows

Advanced Facial Treatments

Skin Boosters

Hair Removal

Hands & Feet

Brows & Lashes

Make Up & Tanning

Massage
Advanced Facial Treatments
Advanced facial treatments are a non-surgical way to restore and repair your skin. It will visibly improve the texture and appearance of the skin by stimulating collagen and elastin leaving the skin feeling firmer smoother and brighter. Our advanced facials target a range of skin conditions and our experts will analyse the condition of your skin and deliver the right corrective and preventative treatment.
Alumier MD treatments
AlumierMD chemical peeling treatments are hyper-customised by your skincare professional on the day to suit your skin type and condition as well as your skin needs following a consultation.
All AlumierMD peels feature only pure acids for effective rejuvenation and transformative results. They can be combined with other in-clinic treatments.
To kick start your peeling journey toward skin health, this treatment will include an enhancement mask to condition and boost skin resilience.
From €70 (Post Procedure Kit required following Enzyme Retexturizing Treatment and Refining Clay Mask)
A peel with lactic acid and/or salicylic acid, this treatment will gently exfoliate for light rejuvenation.
From €100 (Includes Post Procedure Kit)
This two-step protocol will effectively rejuvenate skin for a brighter, smoother and clearer complexion with a peel and enhancement mask or booster.
From €110 (Includes Post Procedure Kit)
This three-step treatment effectively rejuvenates at multiple layers with an enhancement mask, peel and booster, resulting in a brighter, smoother and retextured complexion.
From €120 (Includes Post Procedure Kit)
This intensive treatment, using a potent combination peel for resilient skin with peeling experience, effectively rejuvenates at multiple layers with an enhancement mask, multi-layer peel and booster. This powerful treatment will dramatically retexture and refine your skin's surface, for ultimate skin health.
From €130(Includes Post Procedure Kit)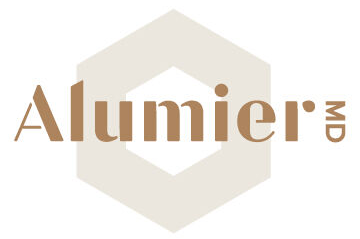 GET READY FOR YOUR BEST SKIN YET
Platelet Rich Plasma (PRP)
PRP treatment involves micro needling using your own plasma. It is a cosmetic treatment that stimulates collagen production by rolling fine needles over the skin while applying platelets, which are one of the components of blood.
A blood sample is safely taken and spun in a dedicated machine to separate components. Plasma which is rich in growth factors and stem cells is then used to regenerate and re model the skin while naturally increasing elasticity and collagen production.
The beauty of having PRP treatments is that it uses your own goodness from your blood which contains no foreign bodies or synthetic chemicals and therefore has no side effects.
Your skin texture and tone will improve as new collagen cells are stimulated and developed. Visible improvement takes 3-6 weeks and can continue up to 6 months. It is an effective and safe alternative to other facial rejuvenation treatments such as dermal fillers…
Enquire in salon for a package to suit you.
Platelet rich plasma treatment - "the power of your own blood components"
This technique is also known as the vampire facelift…
Dermaren Lumi-Eye will give a positive result after just one treatment but it is recommended to do three treatments, one month apart for maximum results.
This has become a popular way to tighten facial sin and improve issues with scarring, wrinkles, loss of volume, dullness and also used for treating hair loss and thinning in men and women.
Fast track your journey to beautiful healthy looking skin…
049 854 2697
look & feel your best...
Check us out on social media