PhiBrows

Advanced Facial Treatments

Skin Boosters

Hair Removal

Hands & Feet

Brows & Lashes

Make Up & Tanning

Massage
Facial treatments are a non-surgical way to restore and repair your skin. It will visibly improve the texture and appearance of the skin by stimulating collagen and elastin leaving the skin feeling firmer smoother and brighter.
Germaine de Capuccini
Our experts will carry out a diagnosis of the skin with the Professional Beauty Diagnosis analyser, exclusive to Germaine de Capuccini, which allows us to measure the level of hydration, sebum, pigmentation, firmness, etc.
From the first session, you will appreciate a real rejuvenation of your skin and to enhance the results, Germaine de Capuccini offers maintenance and reinforcement treatments for use at home that maintain your facial care into a true ritual of youthfulness and beauty.
This treatment is a 35 minute mini-treatment designed to suit each individual's skin type and tailored for teenage skin.
This is a 1 hour treatment which is a great re-energising and detoxifying treatment for tired skin. This facial works against dryness, wrinkles and all signs of ageing, and is specifically tailored to men's skin.
Anti-stress and oxygenation action for people over 35 of age. Pollution damages the skin's natural barrier, leaving it dull, lifeless and stressed. Royal Jelly products restore the skin's radiance.
Maximum hydration for all skin types, especially thirsty, dehydrated skin. Hyaluronic Acid restores hydration and prevents water loss whilst also strengthening and improving firmness of the skin. This treatment will provide immediate and lasting hydration, a complete feeling of comfort and your skin will be left smooth, soft and radiant.
This is a 1 hour treatment which is ideal for dull, dehydrated and tired-looking skin. This advanced treatment is based on pure vitamin c to combat skin ageing by intensely repairing the skin's luminosity, vitality and uniformity. Just one treatment provides immediate and intense luminosity to the skin; 4 weekly treatments provide a lasting, revitalising effect.
This is a 75 minute treatment that is an instant beauty booster for those over 25 who are concerned about the first signs of ageing. O2 works in a highly intelligent way to increase cellular activity and allow the skin to absorb more oxygen, leaving the skin looking and feeling younger looking, firmer, toned and radiant noticeable from the first session.
A 75 minute advanced treatment inspired by surgery, designed to combat expression lines and wrinkles. The 'Timexpert' Facial is the first complete wrinkle treatment that neutralises skin conditions, fills in expression lines and smoothes wrinkles for those over the age of 30. Includes an anti-ageing hand treatment and pressure point head massage.
Germaine de Capuccini is a luxury skin care brand that provides some of the most innovative cosmetic ingredients on the market, has an advanced facial skincare of anti-ageing, hydrating, specific care for sensitive skin, combination skin, basic care… that adapts to your skin's needs.
Eminence Organic Skincare
Eminence Certified Organic Skincare is crafted using several generations of herbalist knowledge and wellness combined with the best modern European skin care techniques. The potent fresh herb and fruit aromas will elevate your senses and leave you refreshed, rejuvenated and deeply relaxed. 100% organic. 100% luxurious.
This is a 30 minute treatment and is the ideal way to introduce Eminence products to you and your skin. Enjoy these great aromas and see immediate results.
Eminence Signature Facial
This is a 1 hour treatment. This facial is customised to suit all skin concerns. Powerful fresh herbs and fruits are blended to eliminate signs of stress and tiredness and restore the skin's splendor, freshness and radiance, leaving it plump with anti-oxidants and vitamins leaving you feeling deeply relaxed.
This is a 90 minute treatment which includes the Eminence Signature Facial above, a hot stone back massage and an anti-ageing hand treatment.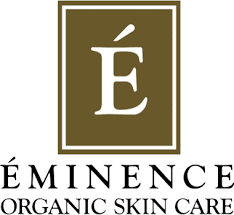 Fast track your journey to beautiful healthy looking skin…
049 854 2697
look & feel your best...
Check us out on social media