PhiBrows

Advanced Facial Treatments

Skin Boosters

Hair Removal

Hands & Feet

Brows & Lashes

Make Up & Tanning

Massage
Cloud Nine offers safe treatments for damaged nails using thoroughly sterilised tools to ensure no risk of infection. Problems tackled include ingrown nails, calluses, dry skin, nails, corns, fungal nails and warts. Our non-invasive treatment ensures lasting healthy hands & feet by removing dead skin and promoting healthy cuticles.
Includes a nail soak, file and polish.
Includes a nail soak, cuticle work, file and polish.
Includes a nail soak, cuticle work, file and polish as well as thermal mittens for deep, soothing moisturisation which can also ease painful joints. The ultimate treatment in hand and nail care.
The amazing 2 week nail polish. No more chips or scratches, just high-shine gloss.
Includes a foot soak, hard skin removal, nail file and polish.
A luxury foot and nail treatment using aromatherapy-based products for softer, smoother feet. Thermal booties help deeper penetration of oils and creams, softening cuticles and improving circulation. It can also help soothe stiff joints.
This is a medical pedicure to treat calloused, cracked heels, thickened toenails & remove hard skin from toes, heels & soles of feet. Pressure from ingrown toe nails also relieved. "Your feet will be transformed".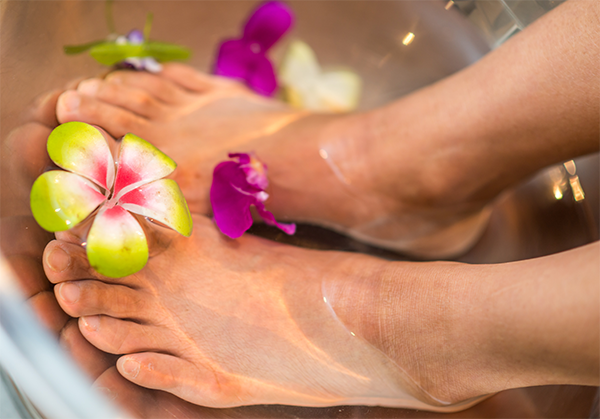 Fast track your journey to beautiful healthy looking skin…
049 854 2697
look & feel your best...
Check us out on social media